Jill Cantor Lee is a USDF certified instructor and silver and bronze medalist. She is one of the most competitive riders in the intermountain region of the western United States. Over the last 16 years, she has competed over 20 horses from training level to the FEI levels.
Many of these horses she started herself. She holds an impressive competition record, with each of these horses having placed first or second in 90% of classes entered, consistently earning FEI scores in the 70s. Her horses have placed in the top 10 in the country for their levels and have won numerous Horse-of-the-Year awards for both Colorado and throughout the nation.
In 2004, she went to her first international competition, Dressage at Devon, and was the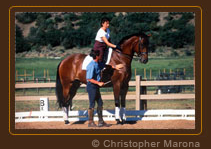 highest placing American rider in both the Prix St. George (placing fourth) and the Intermediare I Freestyle (placing fifth).
She is an outstanding competitor and has proven time and time again that by winning the heart of an average horse, she can make a champion.
Jill has trained in Germany and has had top European training in the United States. Over the years she has worked with Steffen Peters, Lars Peterson, Christine Traurig, Lilo Fore, Jos Sevreins, Stephan Kiessewetter, and Rachel Saavedra. Her most profound influences have been Kalman de Jurenack, and her current coach, Siegfried Winkler.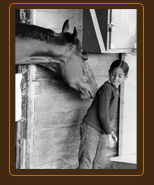 Jill grew up in Kentucky and started riding when she was two. Her stepfather trained racehorses, she rode hunters and jumpers, and was an avid member of Pony Club. Later, Jill started colts on Montana cattle ranches, endurance-raced in Africa, dabbled in polo, played with reining and cutting, and then got addicted to dressage. Mostly she loves learning about horses.
Before becoming a professional dressage rider and instructor, she earned a Master's degree and worked as an anthropologist and policy maker for international aid agencies in Africa.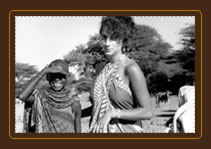 She spent 10 years completely immersed in issues of cultural and ecological survival. Recently she co-founded a non-profit organization that brings together her passion for horses and for helping others. The international non-profit, Horses for Humanity, uses the beauty of horses, the art of dressage, and the thrill of competition to raise money for women and children in need (see www.horses4humanity.org).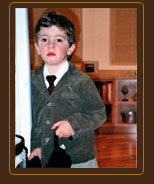 Jill lives in Windsor, Colorado, and trains out of the Fort Collins Equestrian Center in Fort Collins and K2 Ranch in Boulder. Most importantly, Jill is the mom of Colton Darby Lee, an amazing 4-year-old boy.